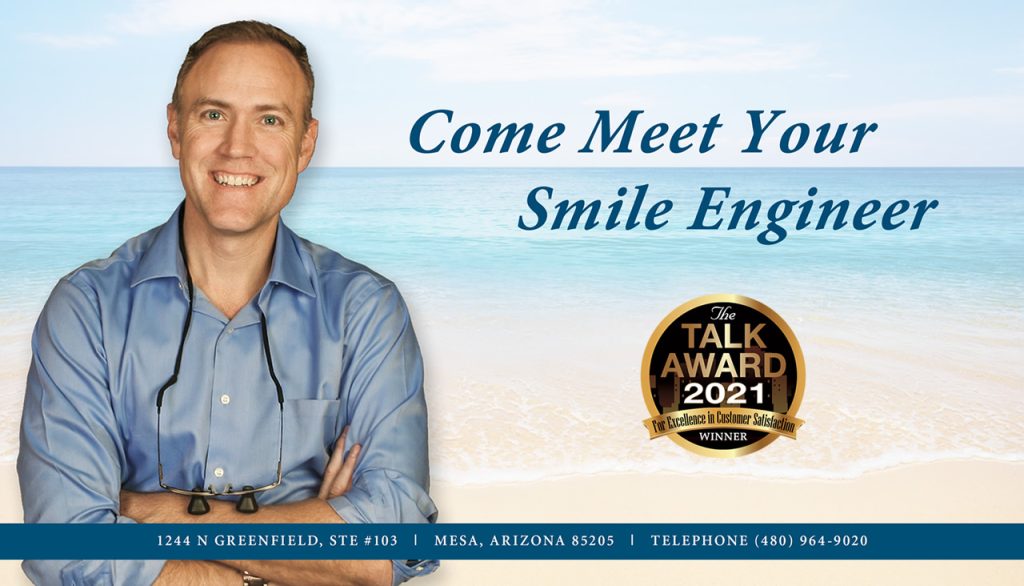 As a cosmetic dentist in the Mesa area, Dr. Williams serves a wide variety of patients. Each case demands individual attention to the patient's physiological and emotional condition, because each patient is a unique individual. Dr. Williams wants to forge a lasting relationship with his patients, and he cares about their long-term health and well-being. He knows that this relationship is based on mutual trust and respect.
Dr. Williams graduated as valedictorian of the University of Washington School of Dentistry, class of 1994. He was also honored with the Senior Dental Student Award. At UW, Dr. Williams was a member of the Omicron Kappa Upsilon Honor Society and the Alpha Omega National Honor Society.
Dr. Williams began practicing dentistry in 1994. He has since treated hundreds of patients of all types from Mesa, Scottsdale, Phoenix and surrounding communities, honing his skills as a caring cosmetic dentist committed to exceptional results. Dr. Williams is accredited by the American Academy of Cosmetic Dentistry. Because he is committed to staying abreast of the latest developments in the field, Dr. Williams periodically undergoes training and takes continuing education courses in restorative dentistry.
Dr. Williams is an active member of the following organizations:
Dr. Williams is an Arizona native. He lives with his wife, Janet, and six children in Mesa, Arizona. He enjoys participating in outdoor activities with his family. Dr. Williams is active both in his church and in the community.
Meet Our Team
Dr. Williams is honored to present our dental team! Experienced and friendly, our team of dental professionals is committed to providing you with life-long dental care in Mesa, Arizona. We are thrilled to get to know our patients and have Spanish-speaking team members for your convenience. Give J. Ladd Williams Cosmetic Dentistry a call at 480-964-9020 and schedule a visit with our dentist!